Contact Us

Which hub do I send my application to?
To the right is a map of Wisconsin divided by county. Please send your application to the hub that serves your county best. If this hub does not work for you, all Wisconsin hubs will work together to find the best fit for you. Listed below are the hubs serving Wisconsin and the Upper Peninsula.

Upper Green is Never Forgotten Honor Flight flying out of Central Wisconsin Airport, Mosinee. (Directions)
NEVER FORGOTTEN HONOR FLIGHT
225780 Rib Mountain Drive #234
Wausau, WI 54401 (as of October 2019)
715-573-8519
info@neverforgottenhonorflight.com
Never Forgotten Honor Flight – We fly our Veterans to see the Memorials that stand in their honor.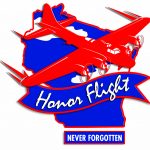 Orange is Northland Honor Flight flying out of Duluth.
HONOR FLIGHT NORTHLAND
506 West Michigan Street
Duluth, MN 55802
218-409-6110
info@honorflightnorthland.org
http://www.honorflightnorthland.org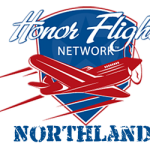 Yellow is Old Glory Honor Flight flying out of Appleton.
Old Glory Honor Flight
4650 West Spencer Street
Appleton, WI 54914
(920) 257-2563
diane@oldgloryhonorflight.org
http://www.oldgloryhonorflight.org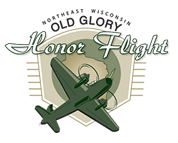 Blue is Freedom Honor Flight flying out of LaCrosse.
Freedom Honor Flight
P.O. Box 505
LaCrosse, WI
608-784-1015
info@freedomhonorflight.org
http://www.freedomhonorflight.org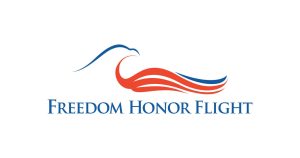 Red is Badger Honor Flight flying out of Madison.
Badger Honor Flight
P. O. Box 258066
Madison, WI 53725
608-616-0243
info@badgerhonorflight.org
http://www.badgerhonorflight.org

Lower Green is Stars & Stripes Honor Flight flying out of Milwaukee.
Stars and Stripes Honor Flight
P.O. Box 636
Port Washington, WI 53074
262-238-7740
info@starsandstripeshonorflight.com
http://www.starsandstripeshonorflight.org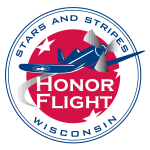 Upper Peninsula Honor Flight (flies out of Escanaba, MI)
7508 J Road
Gladstone, MI 49837
info@upperpeninsulahonorflight.org
906-280-2871
http://www.uphonorflight.org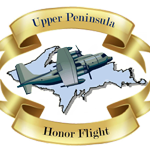 Board of Directors
Executive Committee
Jim Campbell
Richard Jarvis
Sara Johnson
Ken Moberg
Dave Phelps
Jan Wendtland
Members at Large
Lisa Baeseman
Jim Coleman
Roxanne Erickson
Ryan Gossett, MD
Jeni Hinz
Board Member Emeritus
Bill Nietert, MD
Co-Founder & President Emeritus
Mike Thompson
Because we are an all-volunteer organization, we may not be available to answer questions during business hours. We have a telephone voice mail service that you may call and leave a message – 715-573-8519, or if you would like to send an e-mail message, please send it to: info@neverforgottenhonorflight.com
We will respond as quickly as possible.
If your organization would like an Honor Flight presentation, please contact any one of our Board Members!
For Regional Honor Flight Hubs in other States (CLICK HERE)