Events
Legacy of a Pearl Harbor Survivor, Will Lehner Remembers – Book
Will Lehner's book, "Legacy of a Pearl Harbor Survivor, Will Lehner Remembers" is still available from his daughter Patti. She can be contacted directly at her email: padamski@charter.net. The $10 cost of the book is donated to the Never Forgotten Honor Flight. A video. celebrating Will & his 12/7/2019 book signing is available as well at the following web site: https://www.pisarskifuneralhome.com/obituary/will-lehner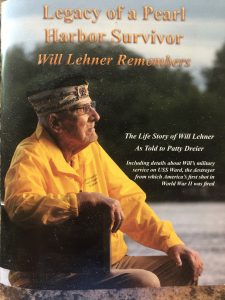 Honor Flight – The Movie
Honor Flight is a heartwarming documentary about four World War II veterans and a Wisconsin community coming together to give them the trip of a lifetime. The Honor Flight Movie is available for purchase (Click Here for more info) also available on Netflix!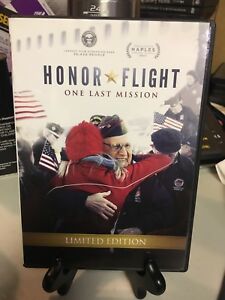 2021
APRIL
30 – Check Presentation from USW460, Tomahawk
May
15 – 2nd annual demolition derby 1400 hrs, Marshfield Motor Speedway
29 Return of Derek Jones & Southbound -2nd annual NFHF concert at Witter Field Wisconsin Rapids Noon-1600hrs
June
1 – Check presentation from Lakeland Union High School, Minocqua
3 – Check presentation from DAV Post #30, Plover
5 – Red Knights ride and Soup for veterans, Wittenberg (POSTER)
9 – Check presentation from At Your Feet Foundation, Wausau
12-13 HHA USA & Rib Mountain Bowman Archery Shoot, Brokaw (Rib Mountain Bowmen Events)
23 Barron County Coop. presents Chris Kroeze live concert 1800 hrs at
Anderson Park, Barron (POSTER)
26-27 HHA USA & Antlers Archers Archery Shoot, Wisconsin Rapids
July
4 – Minocqua 4th of July Parade. Veterans & NFHF personnel leading the parade (NFHF Alumni wear your NFHF shirt/hats) meet at 1500 hrs. at Minocqua Chamber of Commerce.
10 – Barbells & Brews fundraiser sponsored by D1 Training @ District One Brewery, Stevens Point (TICKETS).
17 – 7th annual At Your Feet Foundation Golf Outing, Merrill (POSTER)
17 4th annual Century 21 NFHF Golf Outing, Marshfield (POSTER)
30 – Ho Chunk Casino Military Appreciation night/Jersey Auction night to benefit the NFHF. Game time is 6:35, Witter Field in Wisconsin Rapids
31- 6th Annual Northwoods Honor Flight Benefit, Cabaret Cove Rhinelander (POSTER)
31- 9th Annual Deerbrook Rumble, 1100 hrs. Held's Bar, Deerbrook (POSTER)
31 – Wisconsin Rapids Women's Group Prezo
August
10 Water Walkers Water Ski Show, 9th Annual
16 Incredible Bank's 2nd annual NFHF Golf Outing, Wausau Country Club (POSTER) (REGISTRATION)
21-22 HHA USA & Blackhawk Archers Archery Shoot, Stevens Point
September
12 – 10th annual Loyal Car Show for the NFHF
17 – IOUE Local 420 golf outing, Golden Sands CC, Cecil
November
13- KRAZY KNIGHTS Band 8PM at Not Bob's Bar & Grill in Antigo. (Sage Sisters 2021 NFHF tour book)