Flight #37 – September 2, 2019
108 Veterans  (1 WWII, 6 Korea & 101 Vietnam era)
ROSTER at the Bottom 
"Back in the day" & flight day veteran PICTURES-CLICK HERE
3,467 TOTAL VETERANS FLOWN ON FLIGHTS I-XXXVII 2010-2019; (1,045 WWII; 1,201 KOREA; & 1,221 VIETNAM)

TOTAL GUARDIANS FLOWN ON FLIGHTS I-XXXVII(2010-2019) 2,080
Click here for Dave Junion's Photos--CLICK HERE!
For "any image you would like just 1) click on the thumbnail 2) a large image will come up. 3) Right click for your options.
The section page headers are on the top of the page. Click on each section to see another series of photos ..( 1,762 photos)  Thanks. Dave"
Meeting Senators Elizabeth & Bob Dole at the WWII Memorial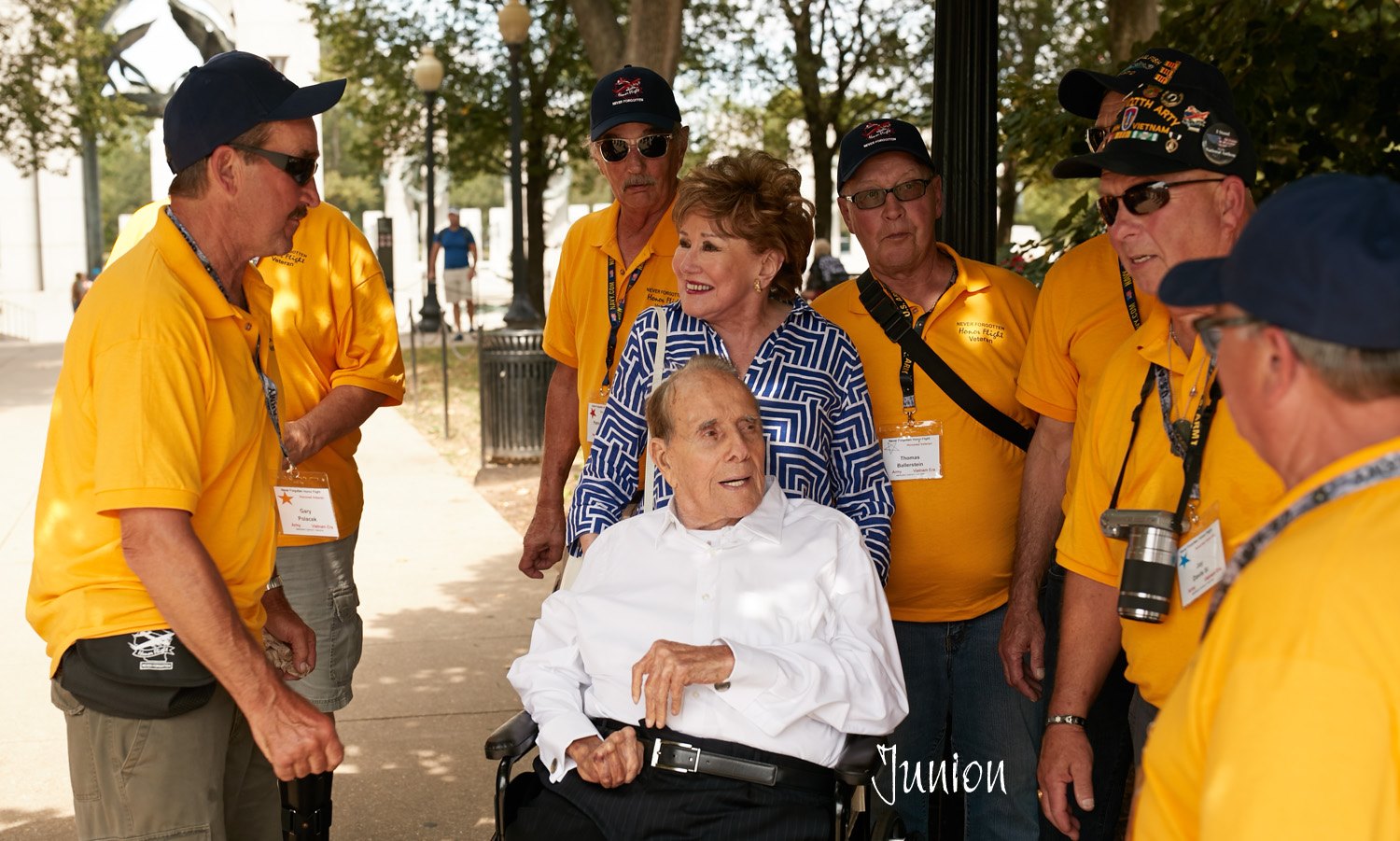 Mission #37's only WWII Veteran Watt Gee & his companion comfort dog Minnie, getting his long awaited "welcome home"!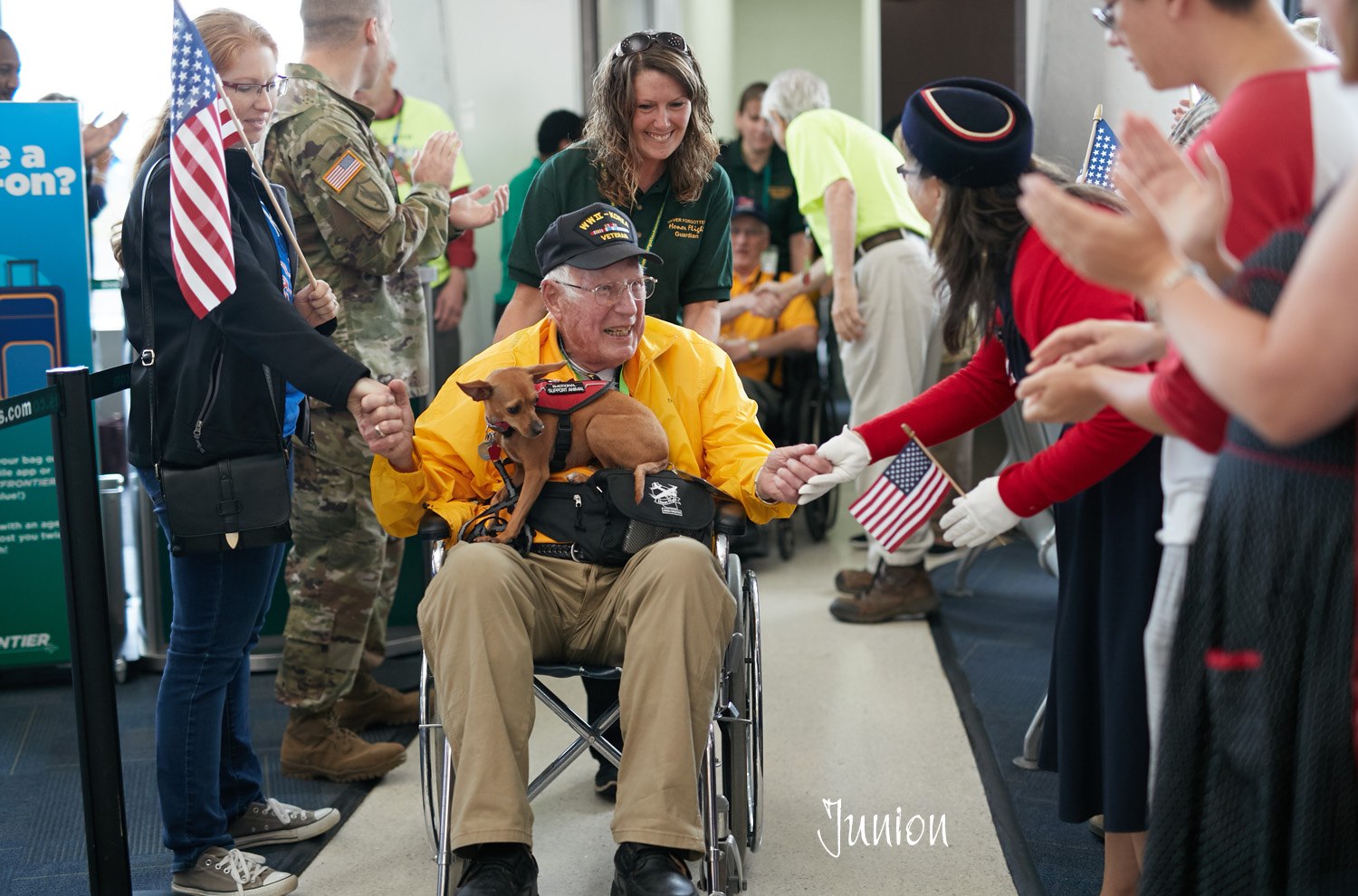 Healing………Closure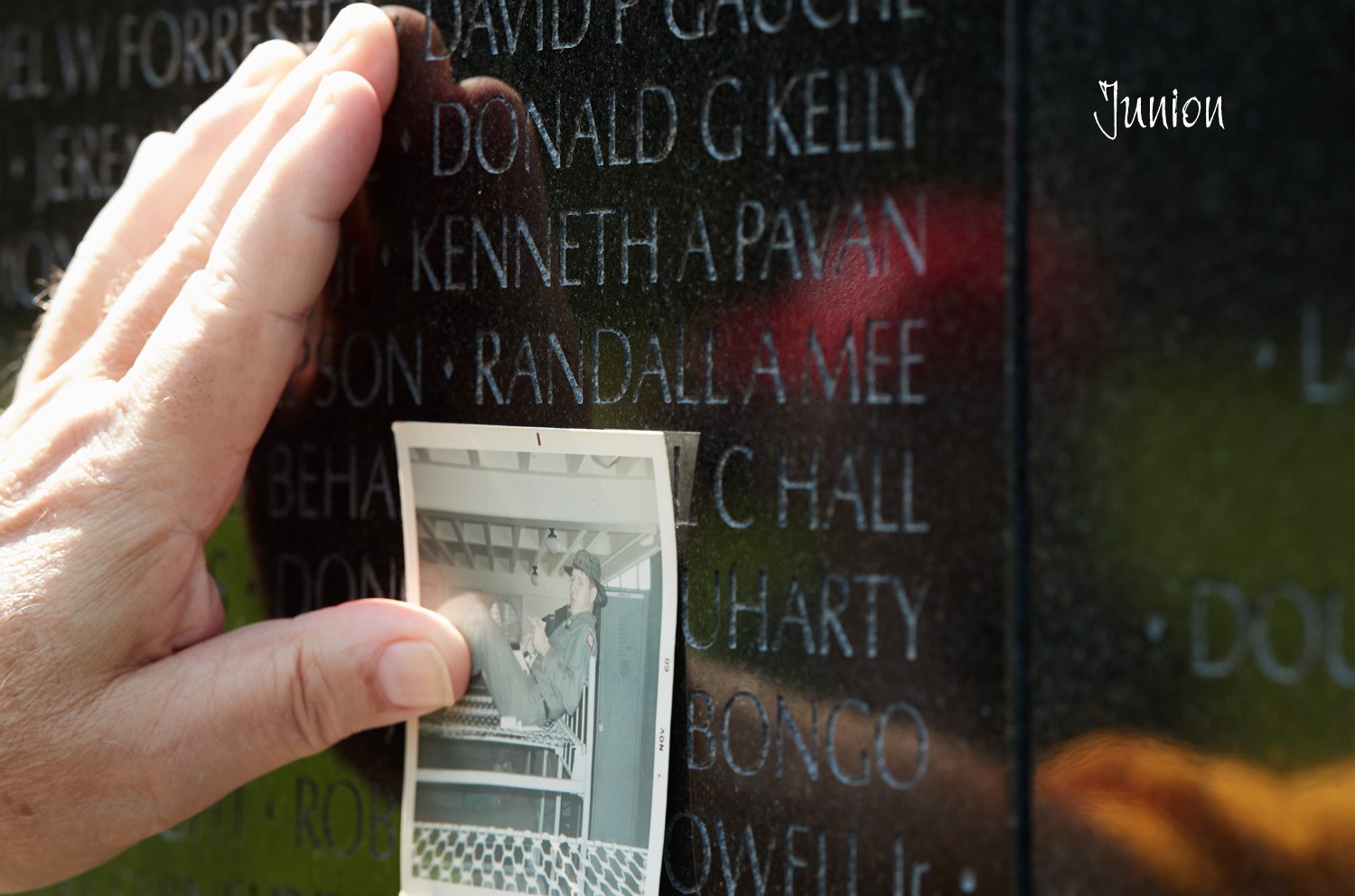 The largest welcome ever at Reagan Airport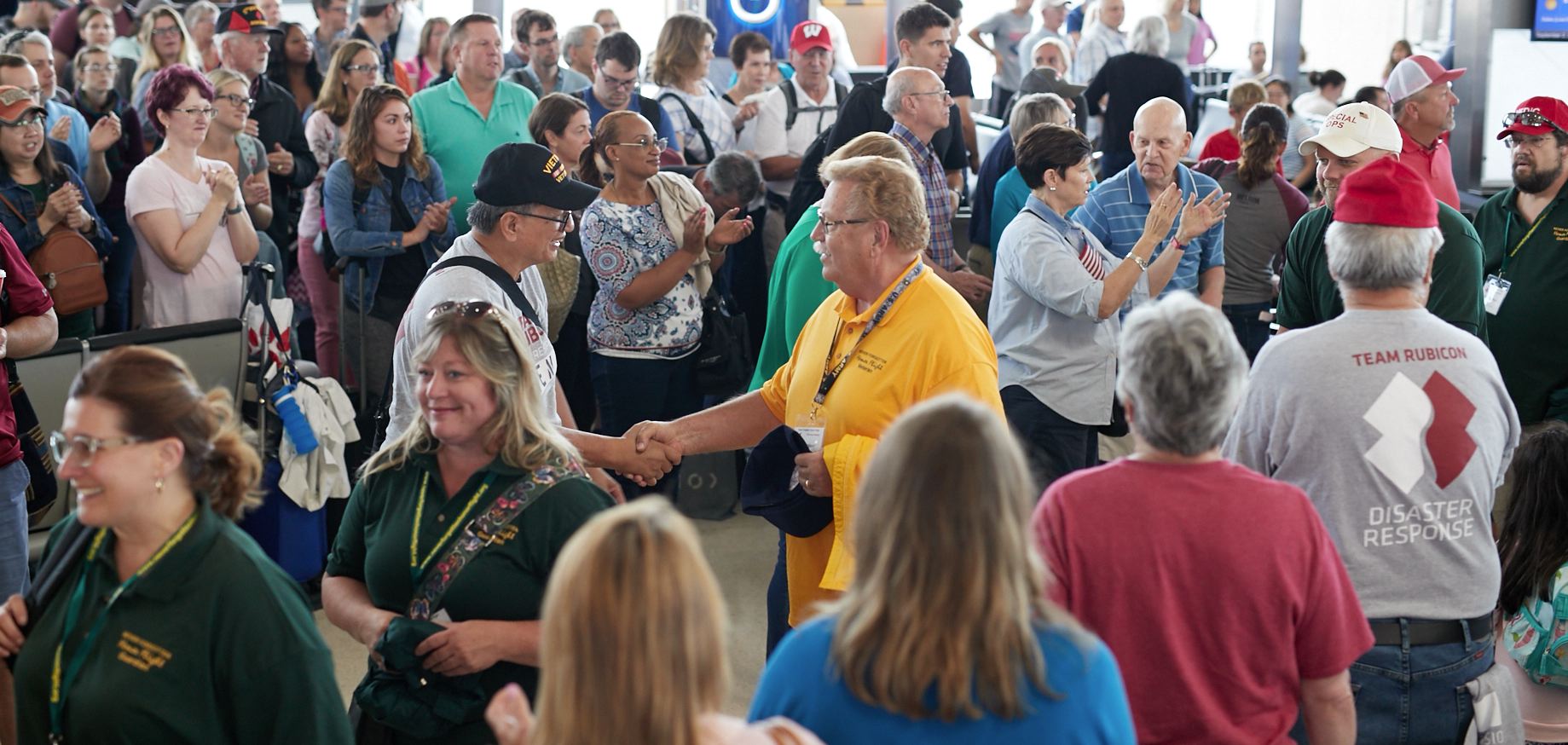 Another surprise, The US Army Drill Team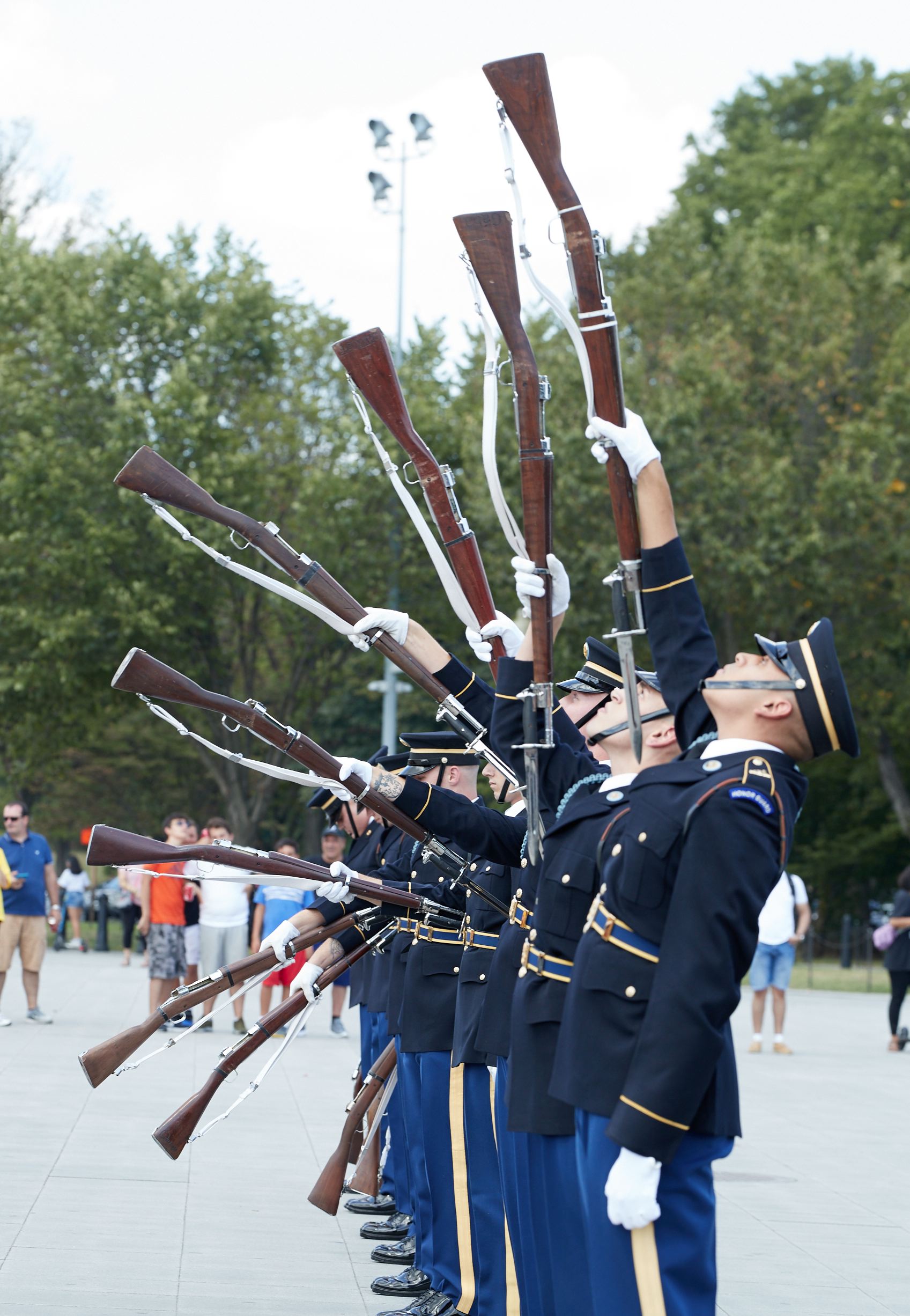 Another Mission #37 bonus, an off duty Tomb Guard spent time talking about his job guarding the Tomb of the Unknowns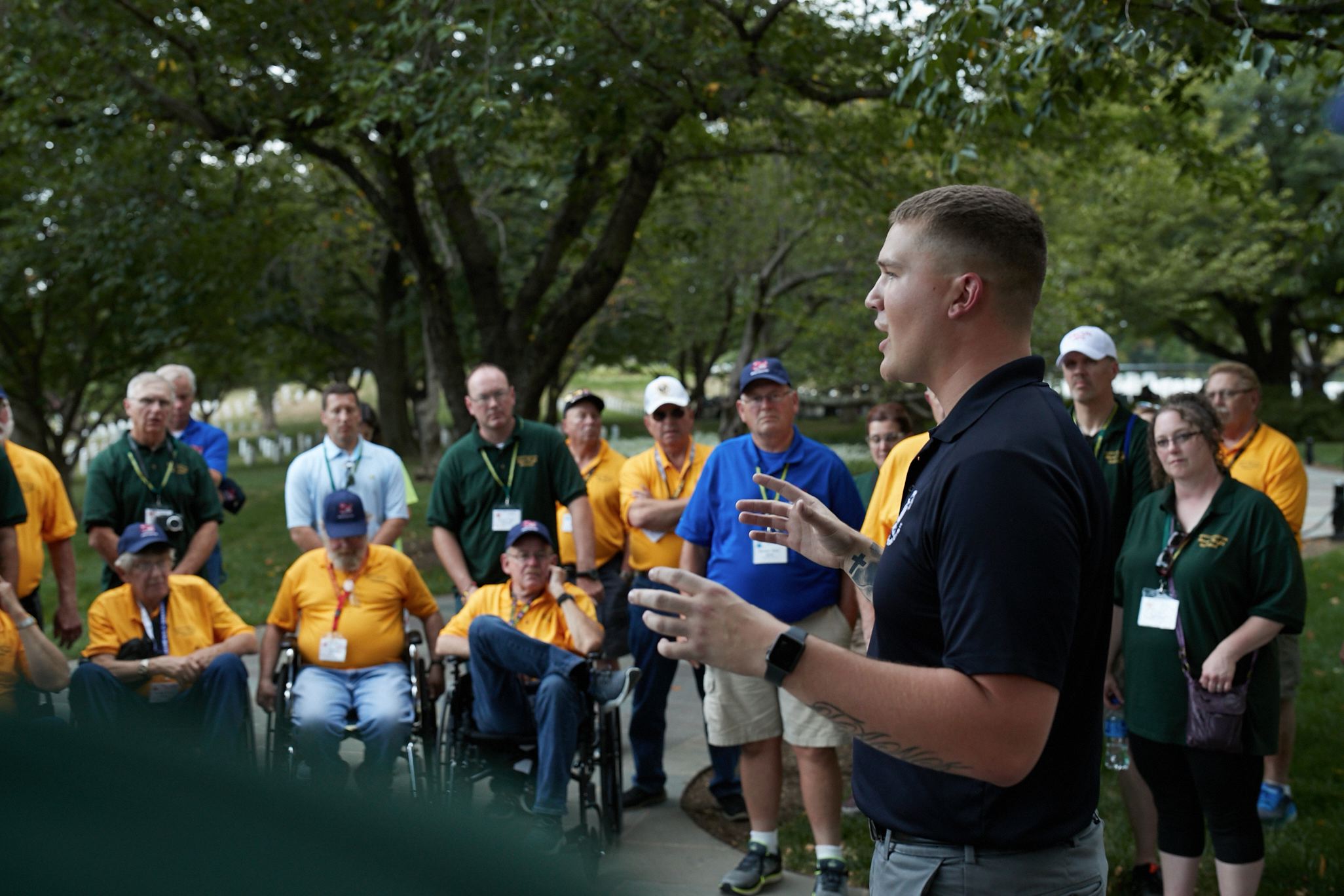 Dr. Gossett & a guardian frolicking at the US Air Force Memorial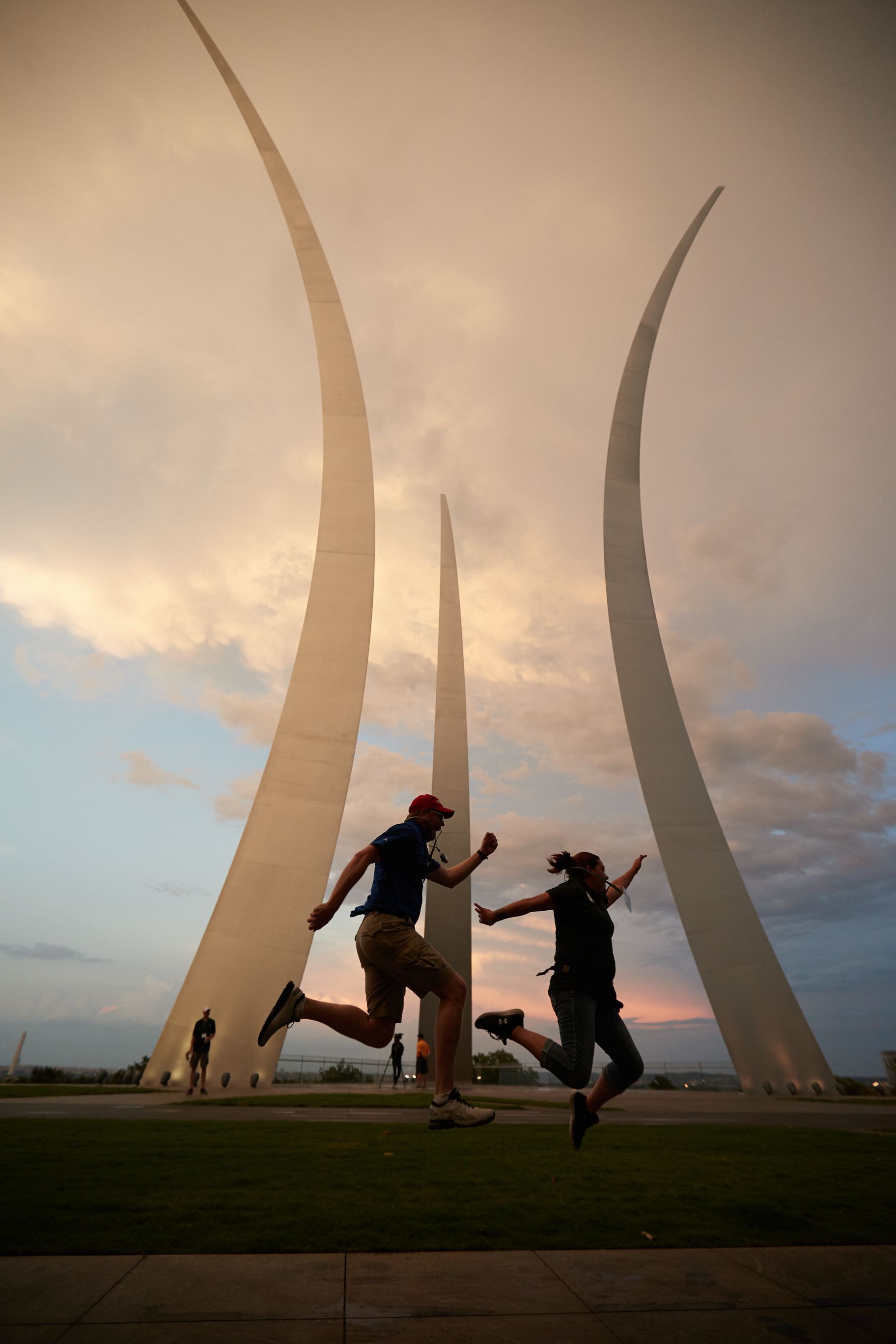 Hour 25 (at 0dark30) or so in either Milwaukee or Minneapolis airport trying to get back home!!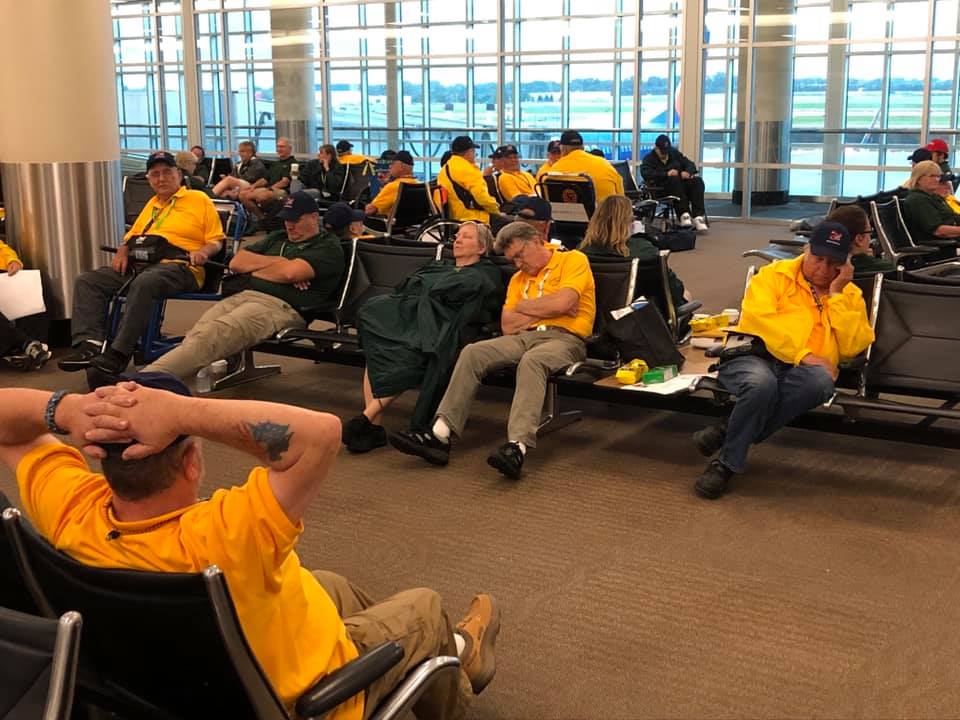 Even though we landed 11 hours late at CWA people showed up for the welcome home.
(CWA was still packed with people on Tuesday at 0030 hours when we were then diverted to Milwaukee & later to Minneapolis)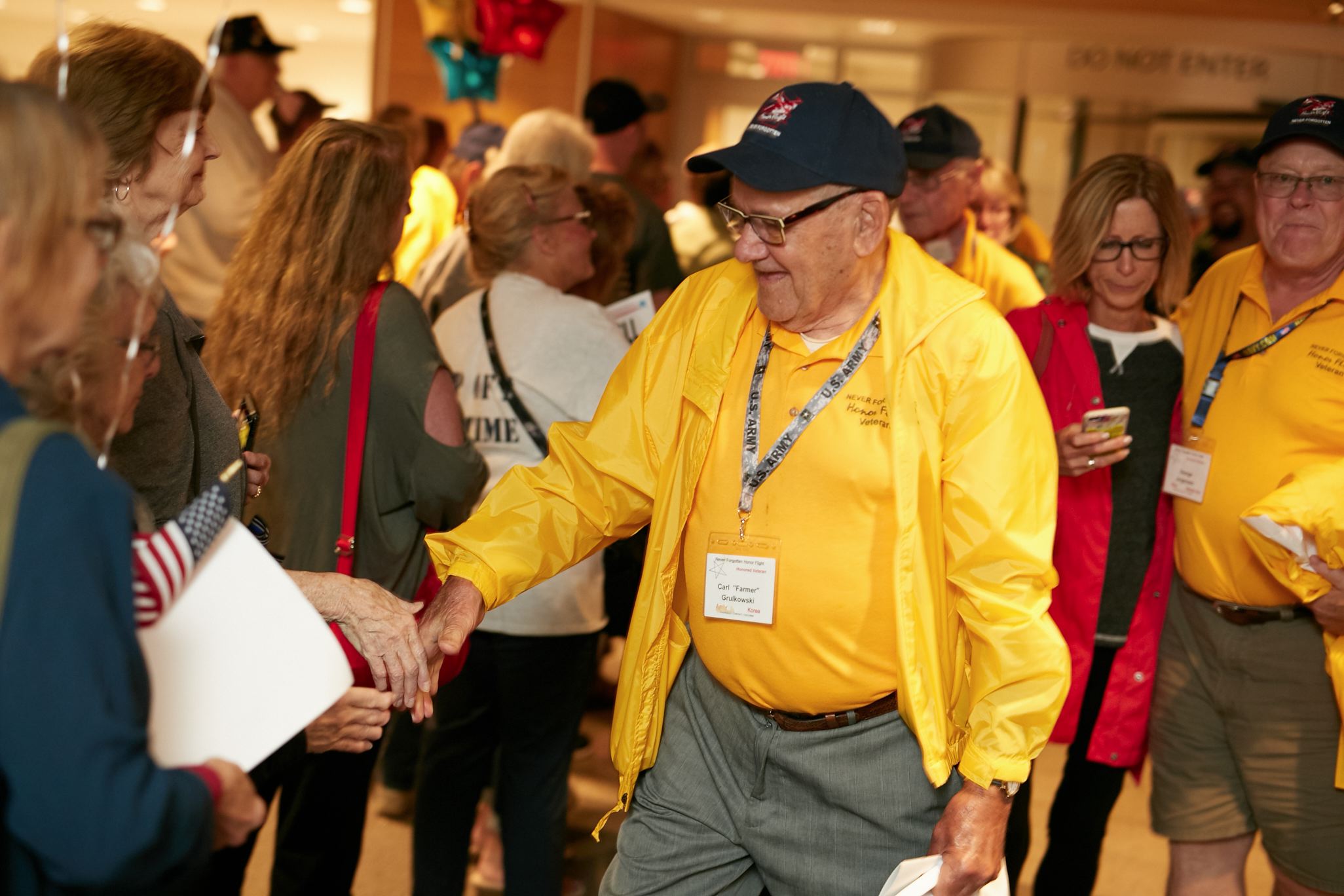 Thank You Cards, Letters & Emails
Douglas (Mission 35) and Sally Scheel
American Legion Auxiliary Post 502 Wittenberg
AMVETS Auxiliary Post 50 Phillips
Kallie Penk 5th grade Thorp Elementary School
Honoring Michael DeSciscio NFHF's official banquet accordionist
Honoring WWII Veteran Russell L Stahnke Mission #4 May 2, 2011
Honoring Korea Veteran Stanley Beilke Mission #35 April 18, 2018
Honoring Korea Veteran Gerald A Buza Mission #22 October 12, 2015 Honoring WWII Veteran Jake Dahm Mission #2 October 4, 2010
Honoring Korea Veteran Robert W Miller Mission #8 May 7, 2012