Flight #38 – October 21, 2019
109 Veterans  (4 Korea & 105 Vietnam Eras)
VETERAN ROSTER at the Bottom 
"Back in the day" & flight day veteran PICTURES-CLICK HERE
3,576 TOTAL VETERANS FLOWN ON FLIGHTS I-XXXVIII 2010-2019; (1,045 WWII; 1,205 KOREA; & 1,326 VIETNAM)

TOTAL GUARDIANS FLOWN ON FLIGHTS I-XXXVIII(2010-2019) 2,140
Click here for Dave Junion's Photos
For "any image you would like just 1) click on the thumbnail 2) a large image will come up. 3) Right click for your options.
The section page headers are on the top of the page. Click on each section to see another series of photos ..(1,814  photos)  Thanks. Dave"
Welcoming Home our veterans in their PJs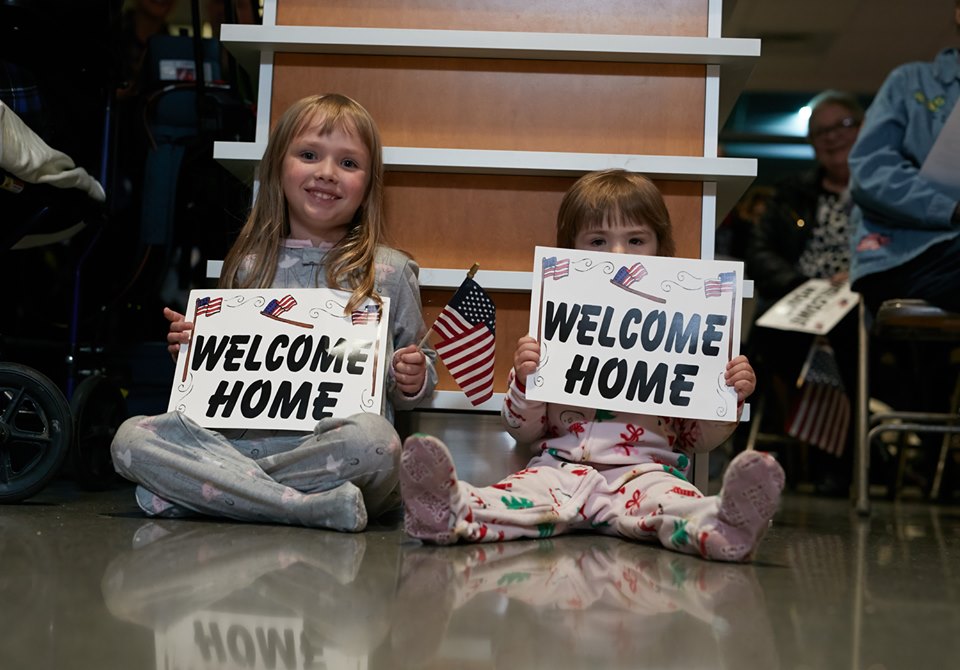 A special surprise at the Iwo Jima Memorial, the Marine Silent Drill Team performance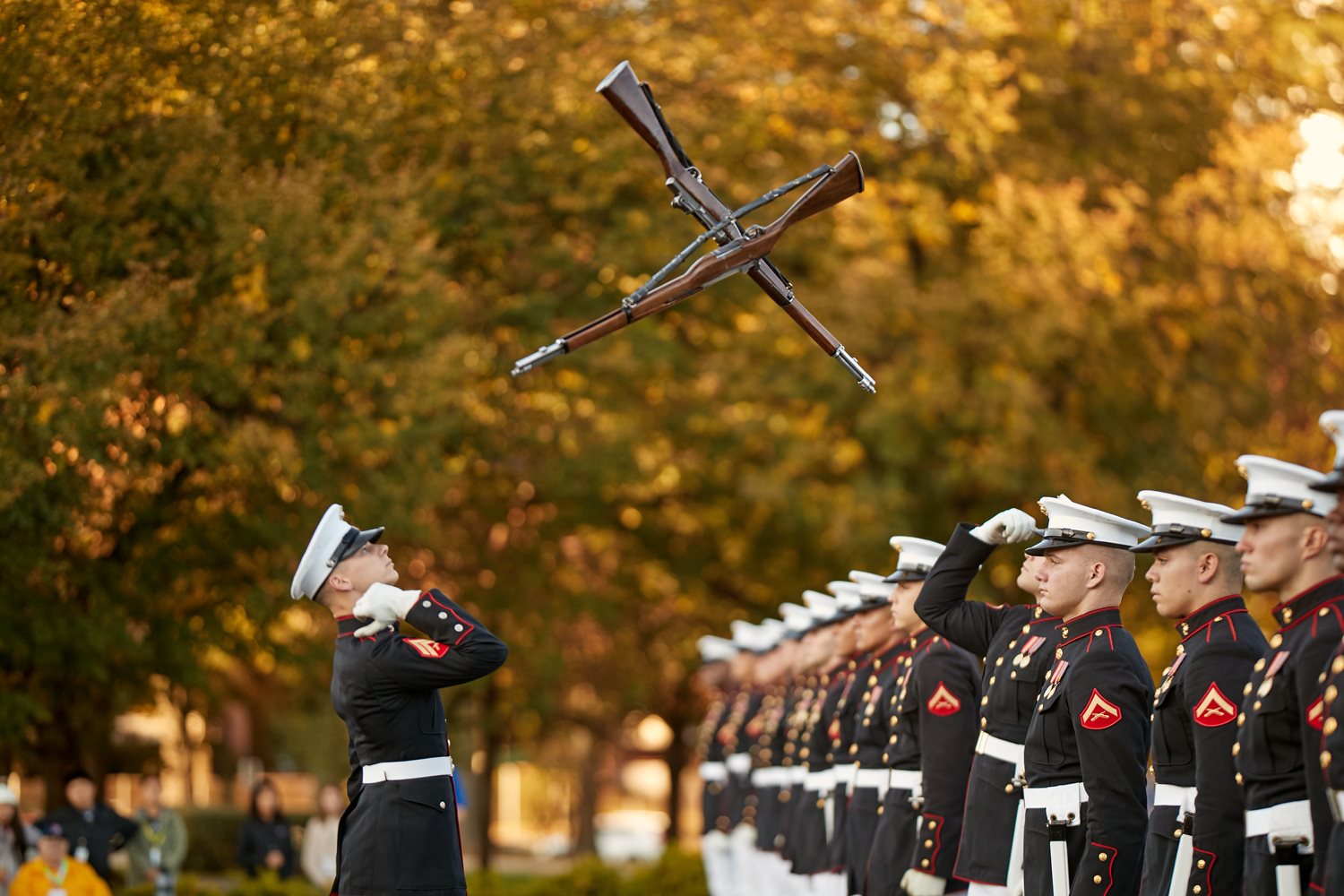 Two Happy NFHF Medics     Drs. Gossett & Weber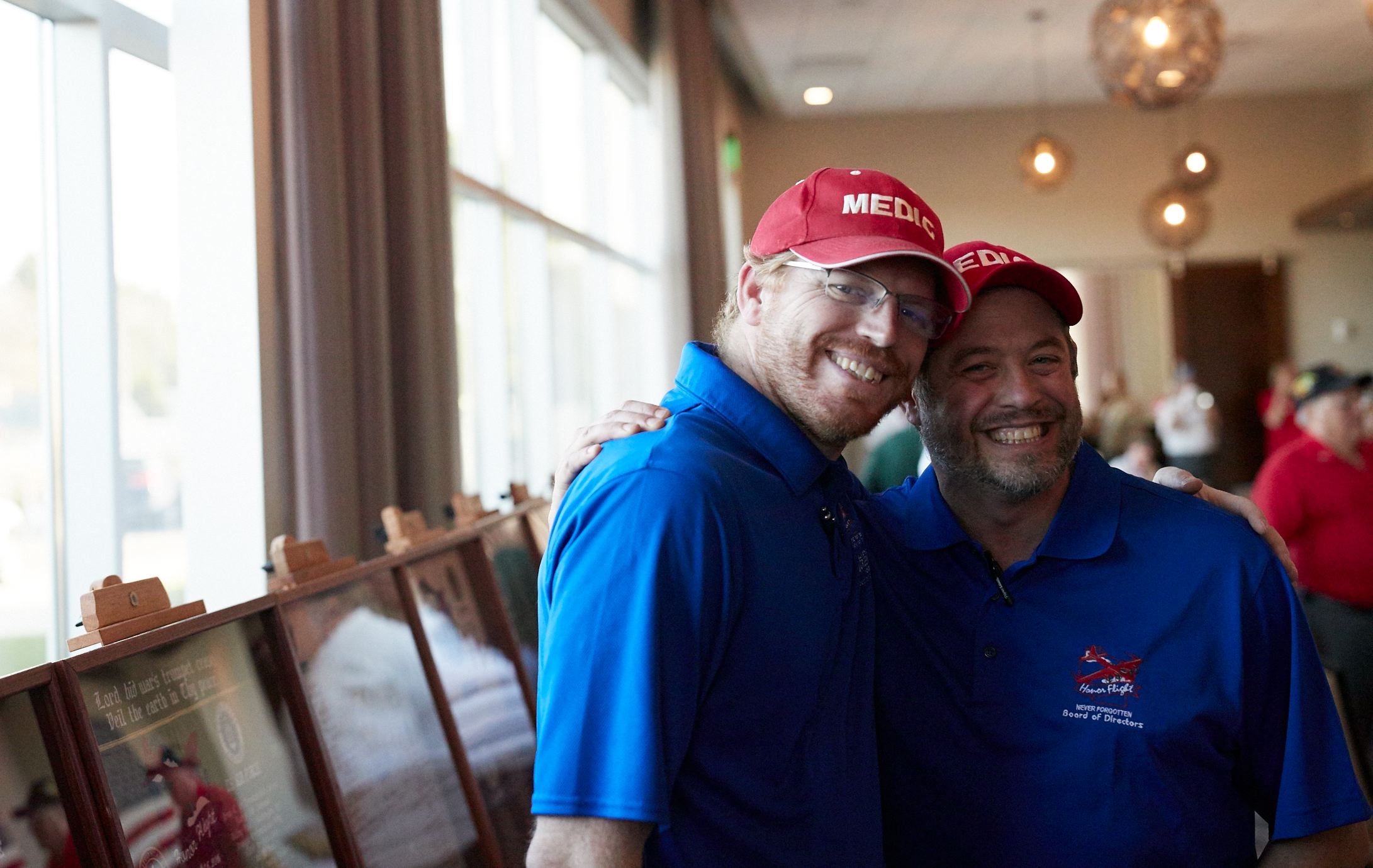 One of the newer memorials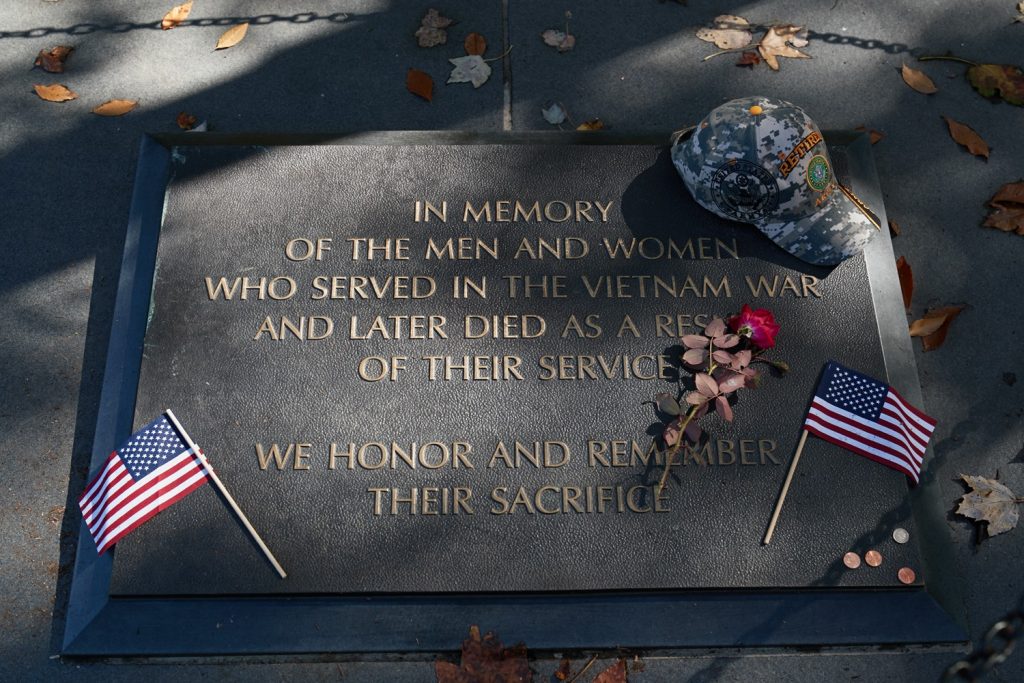 Nora has told people she wants to be like James and run the honor flight when she grows up, her 8th welcome home!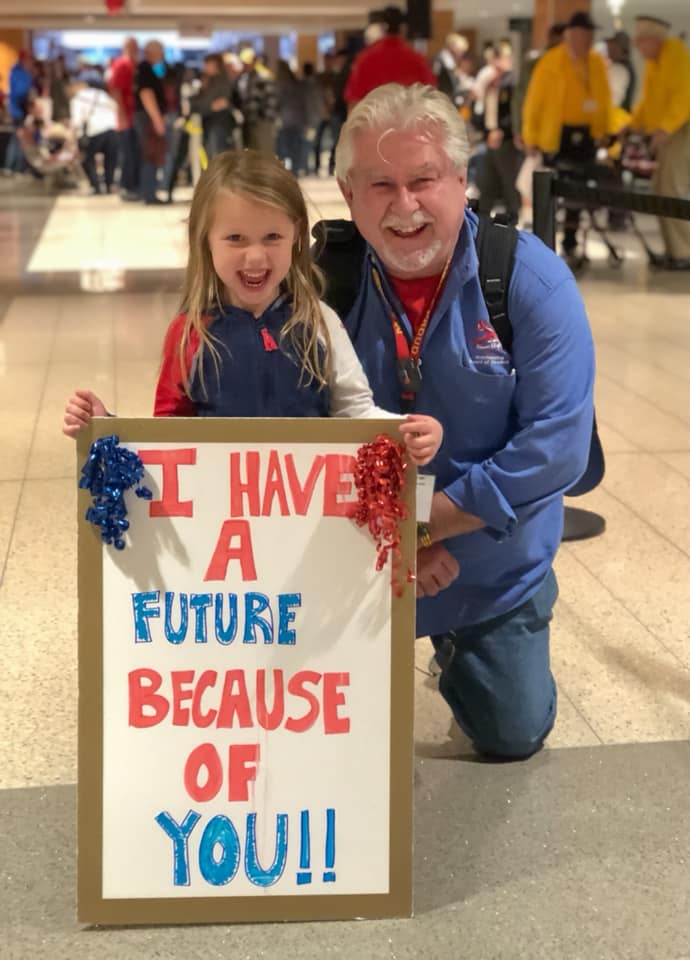 A new view of the Air Force Memorial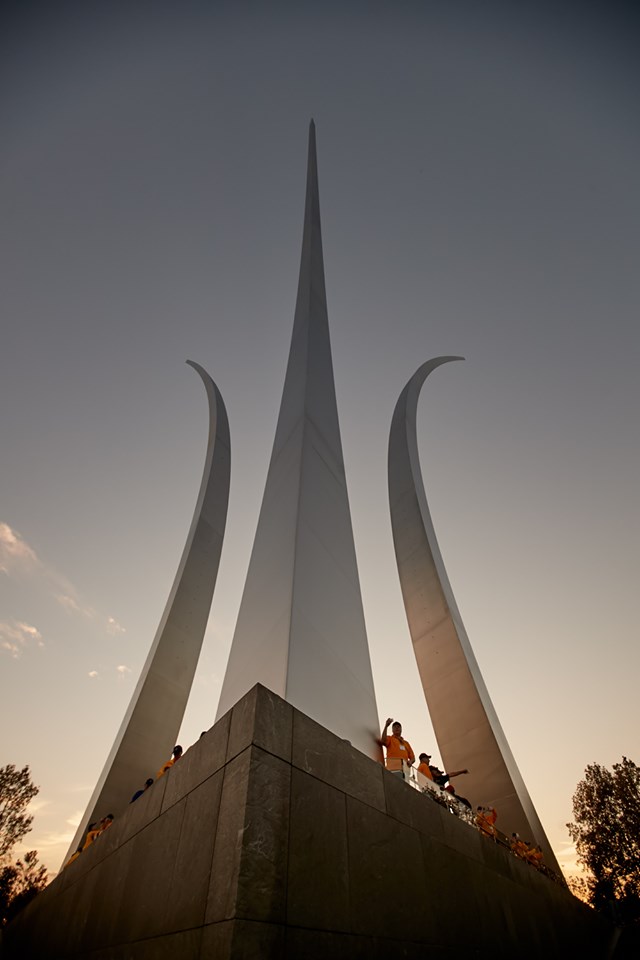 Closure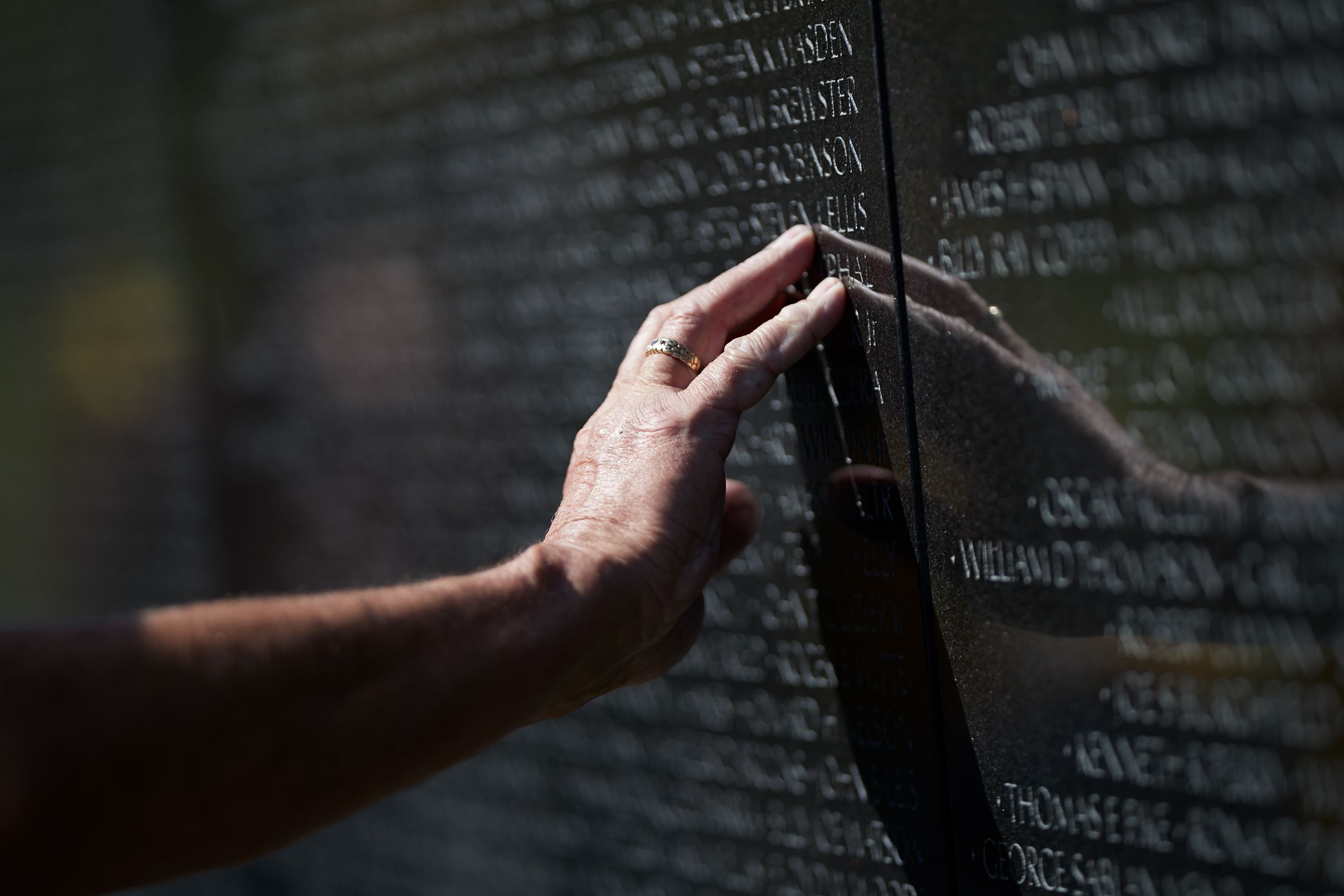 Thank You Cards, Letters & Emails
In Honor of Korea Veteran Louis Kraus Jr Mission 25, September 12, 2016
In Honor of Mrs Dorothy Woller
In honor of NFHF volunteer Mike DeSciscio
In Honor of Vietnam veteran Don Gamble Mission 3, September 2, 2019
In Honor of Vietnam veteran Terry Wanish Mission 38, October 21, 2019
In Honor of WWII Veteran Russell Stahnke Mission 4, May 2, 2011
American Legion Aux Post 274 Wisconsin Rapids
Honoring WWII Veteran John C Kelly Mission 30 October 9, 2017
Honoring Vietnam Veteran Donald A Gamble Mission 37 September 2, 2019
Honoring Veteran Charles Romanowski
Honoring Vietnam Veterans James Brown Mission 38 October 21, 2019
Koutre Family Fund Community Foundation of Central WI
American Legion Post 272 Butternut
Adams Columbia Electric Cooperative
Associated Bank of Stevens Point
St John Lutheran School 7th grade Merrill
Community United Church of Christ
Camp Jorn YMCA, Manitowish Waters
Honoring Vietnam veteran James Brown Mission #38 October 21, 2019 
Honoring Michael Haller Honoring WWII veteran Elden E Engelman 5
North Elementary School Antigo
Associated Banks of the Northwoods
Auburndale Community Leadership Class
Honoring Air Force Vietnam Veteran Larry Vonderheid Mission 35 April 8, 2019
Honoring Marine Vietnam Veteran Allen Syring Mission 34 October 15, 2018
Honoring Vietnam Veteran Donald A Gamble Mission 37 September 2, 2019-2
Honoring Air Force Vietnam Veteran Marvin Konrardy Mission 36 – May 13, 2019
Honoring Korea Veteran Earl Dittmar Mission 18 – October 6, 2014
Honoring Air Force WWII Veteran Robert Plowman Mission 4 May 2, 2011
Honoring Air Force Vietnam Veteran Larry Vonderheid Mission 35 April 8, 2019-2
Deerbrook Rumble Applied Laser Technologies
Merrill & Tomahawk Community Banks
Lady Knights of Columbus, Marshfield
Honoring WWII Veteran John C Kelly Mission 30 October 9, 2017-2
Honoring veteran Kenneth Rayeske
Honor WWII Pearl Harbor surviver Will Lehner Mission 2, October 4, 2010
In honor of NFHF volunteer Mike DeSciscio2
Honoring Vietnam Veteran Buzz Rosenau Mission 30 – October 9, 2017
Honoring Vietnam Veteran Charlie Sapp Mission 28 – May 22, 2017
Wisconsin Rapids Lincoln High School Football Program
Tomorrow River Business Association
Honoring Vietnam Era veteran Larry Vonderheid Mission #35 April 8, 2019
Honoring WWII veteran Daniel R Peters, Sr Mission #28 September 11, 2017
Honoring Korea veteran John "Jack" Vander Sanden
Honoring WWII veteran Ervin R Schmoll Mission #11 April 22, 2013
Knights of Columbus St Paul Church Council 12793
Trinity Lutheran Church Birnamwood
Butternut Trail Midgets ATV Club
Honoring Leon Mondloch Korean Veteran Mission #21 September 28, 2015
Honoring Ken Rayeske Laverne A Neve WWII Veteran Mission #4, May 2, 2011
School District of Auburndale – Kaitlin
Patricia Adamski honoring WWII Veteran Will Lehner Mission #2 Ocotber 4, 2010
Honoring Vietnam Veteran Thomas Wendt Mission #37 September 2, 2019
Honoring Vietnam Veteran Justin Childs Mission #38 October 20, 2019
Honoring WWII & Korea veteran Donald Jagler Mission #6 May 17, 2011
Honoring Raymond Groshek Korea veteran Mission #27 April 24, 2017
Honoring Korea Veteran Leon Mondloch Mission #21 September 20, 2015
American Legion Post 471 Hatley
KOC 4th Degree Assembly 1449 Wausau
Honoring Donald J Smith Korea Veteran
Honoring Donald Jagler WWII veteran Mission #6 October 17, 2011
Honoring Eugene R Diercks Korea Veteran Mission #22 October 12, 2015
Honoring Will Russell Stahnke WWII veteran Mission #4 May 2, 2011
Honoring Will Lehner WWII veteran Mission #2 October 4, 2010
Honoring Donald Fryman Korea veteran Mission #28 September 11, 2017
Honoring Thomas Wendt Vietnam veteran Mission #37 September 2, 2019
Honoring Korea Veteran Donald Jackson Mission #9 September 24, 2012
Honoring Korea Veteran John C Hodgson
Honoring Vietnam Veteran Richard Rhyner Mission #30 Ocotber 9, 2017
Honoring Will Lehner- WWII veteran Mission #2 October 4, 2010
Honoring Melvin Heintz Korea Veteran Mission #28 September 11, 2017 Honoring Howard Zell Korea Veteran Mission #12 May 13, 2013
Honoring Mark E Metz Vietnam Veteran Mission #22 October 12, 2015
Blue Knights WI Chapter XIII Manitowish Waters
Honoring Fred Pester Korea Veteran Mission #10 October 22, 2012
Marathon County Dept of Social Services 2
Honoring Norman O Skare WWII Veteran Mission #6 October 17, 2011
National Information Solutions Cooperative
Honoring Norman Skare WWII Veteran Mission #6 October 17, 2011
Honoring Robert Pliska Vietnam Veteran Mission #34 October 15, 2018
Honoring Jack J Schlotthauer Vietnam veteran Mission #26 October 10, 2016
Honoring Vietnam VeteransRobert Pliska Mission #34 October 15, 2018
Honoring George HW Bush, John McCain, Vietnam Veteran Larry Boring and Korea Veteran Richard Lau Mission #19 April 27, 2015
Honoring Korea Era Veteran Gregory Wipfli Mission #12 May 13, 2013
Honoring Korea veteran Keith Gorichs
Honoring Vietnam veteran Jack Schlotthauer
Honoring veteran Robert Mercier
Honoring Vietnam veteran Donald James Curtis
Honoring Korea Veteran Eugene Plitt
Honoring Vietnam veteran Thomas Wendt Mission #37 September 2, 2019 2
Honoring Will Lehner WWII veteran Mission #2 October 4, 2010 book sales
Honoring Korean Veteran Alden Andersen Mission #23 April 18, 2016
American Legion Riders District 8 WPS
Honoring veteran Robert Koskey
Honoring Vietnam Era veteran Darryl Clauson Mission #30 October 9, 2017
Honoring Vietnam Era veteran Don Buntrock Mission #28 May 22, 2017
Honoring Korea Veteran Alden Anderson Mission #23 April 18, 2016
Honoring Korea Veteran Keith M Gorichs Mission #25 September 12, 2016
Honoring Vietnam Veteran Nicholas Ferk
Honoring WWII Veteran Lawerence C Mansavage Mission #2 October 4, 2010 & Paul M Wiegert
Honoring WWII Veteran Robert A Plowman Mission #4 May 2, 2011
Honoring Korea Veteran Tom Forbish Mission #20 May 11, 2015
Honoring Vietnam Era Veteran Terrance F Nowinski Mission #26 October 10, 2016
Honoring Korea Veteran Karl Williams
Honoring Vietnam Era Veteran Douglas Matthiae
Honoring Korea Veteran Ken Weis Mission #11 April 22, 2013
Honoring Korea Veteran Thomas H Forbish Mission #20 May 11, 2011
Honoring Vietnam Era Veteran Dale Millard Mission #28 May 22, 2017
Honoring WWII Veteran Gerrit Van Der Geese Mission #29 September 11, 2017
Marathon County Dept of Social Services (2)
Honoring Vietnam veteran Nicholas J Ferk
Honoring Korea veteran Thomas Forbish Mission #20 May 11, 2015
Honoring LeRoy Tasche Honoring
Robert Plowman WWII veteran Mission #4 May 2, 2011
Honoring Mark Zulliger, NFHF Guardian Mission #5 September 19, 2011
Honoring WWII veteran Robert Potter Mission #10 October 22, 2012
Church Mutual Employee Association
Tomorrow River Business Association (2)
Honoring WWII Veteran Robert W Miller Mission #8 May 7, 2012
Honoring WWII Veteran Carl Penno Mission #6 October 17, 2011
Honoring Korea Veteran Frank Koeller Mission #15 April 14, 2014
Honoring Vietnam Era Veteran Dale Millard Mission #28 May 22, 2017
Honoring Korean Veteran Ken Weis Mission #11 April 22, 2013
Honoring Korea Veteran Bill Johnson Mission #36 May 13, 2019
Honoring WWII Veteran Martin Burgess Mission #11 April 22, 2013
Honoring WWII Veteran James Schlatterer Mission #8 May 7, 2012
Honoring WWII Veteran Carl E Penno Mission #6 October 17, 2011
Honoring Korea Veteran Carl D Willett Mission #38 October 21, 2019
Honoring WWII Veteran Richard Evansen
Honoring Korea Era Veteran Robert Drews Mission #17 8 September 2014
Honoring WWII Veteran Otto Erdrich Mission #6 October 17, 2011
Nativity Catholic School Rhinelander
Honoring Vietnam Era Veteran Bernard J Seaman Mission #38 2 September 2019
Honoring Korea Veteran Clarence Ostrowski Mission #15 April 14, 2014